MEMORIES WITH DO TU NGHIA (translated by Vo Thi Nhu Mai)
October 20, 2022 at 09:27
(Posted on Cua Viet Magazine by Do Tu Nhon)
LTS: Teacher, translator Do Tu Nghia from Quang Tri, has lived and worked for a long time in Lam Dong. Living quietly, but he translated many famous foreign literary works that have been published; and there are many translated works in manuscript form, or posted online. A year after Do Tu Nghia's death, mourning his talented brother, teacher Do Tu Nhon wrote an article for Cua Viet editorial office.
Now Nghia has returned to his ancestors, grandparents, teachers and aunts in eternity after 75 years Strolling through the world once / I have seen sadness imprinted under my feet (Song 1-1972 in the volume Send Love- Send Life of Do Tu Nghia). Memories with family and friends are still in the memories of loved ones who used to bond with each other.
Three of us sisters: Do Thi Nhu Mai, Do Tu Nhon, Do Tu Nghia, originally from Cui village, Tuy Loc, Hau Loc, Thanh Hoa province. Our father went to Quang Tri to work as an official of Tuan Vu Palace stationed in the Ancient Citadel, but died early when I was three years old, Nghia was still in the womb.
Nghia was born in the maternal village of Quang Dien, Trieu Phong, Quang Tri when the family relocated here, living in the house of deceased grandparents. So many memories amidst the bombs of war, with the immense rainy seasons that the three of us suffered together in this countryside.
About 7, 8 years later, my family moved to Quang Tri town, where my mother traded to earn a living to feed her children. We shared childhood memories. From the time he lived near the power station until he lived in the middle of Thach Han village with his friends, he played marbles, chess, played other childhood games, and made handwritten newspapers.
During his high school years in Nguyen Hoang, Nghia were famous for being good at Literature and English. Nghia and I both love literature and books. When Pham Cong Thien's book "New Consciousness in Art and Philosophy" was published, we bought a volume for each of us, Nghia read it carefully, and highlighted the passages we liked in red. Later, Nghia said that he was heavily influenced by Pham Cong Thien.
Our mother was diligent and loved her children immensely, but before we could repay her, she passed away. It was the spring of 1971, New Year, after the hard working days at the end of the year, my mother fell ill. My wife and I, Nghia and Thang, were on one side of my mother's bed, worried, and then asked Mrs. Dinh, a nurse, to give her intravenous hydration. On the first day, my mother still fully aware, but in the morning of the second, she passed away without a word. We were very sad and mournful. At the bottom of Nghia's soul, a deep sadness lingered nonstop because "Mother is longer in this sad world/ Only me wandering by the green mountain and sea" (Sad Melody 3)
A second big event "thrown" Nghia and the people of Quang Tri out of their hometown, was the fiery summer of 1972. All of us ran into a temporary camp in Da Nang – Quang Nam. Nghia took her grandmother to Da Lat to hide at her uncle's house for a while and then returned to Bao Loc to teach. He felt painful and hopeless. His four SAD MELODIES was composed that year.
Nine years of teaching at Bao Loc had retained in Nghia's soul beautiful memories. It was the love with Hoai An, a teacher from Dalat away from home. In 1976, the wedding ceremony was organized by his uncle for Nghia – An was nice. We couldn't attend and we could only send congratulatory gifts.
In 1981, Nghia and his wife were transferred to teach at Nguyen Du Da Lat school, Nghia started translating. Life at a time of difficulty has impacted on Nghia's soul, painful and worrying poems were written in 1983, 1984 and later printed on computer into a collection of poems Sending love – Sending life.
A couple of joys have come, when translated books have been published since 1986 such as: When Dad was a child, A Slanting Rain, The Adventures of Sherlock Holmes… Nghia sent it to us and our friends with his autographs. Friends shared their joy with Nghia through letters of reply.
Life is not always peaceful, Nghia's family suddenly had to split in two. In 1992, Nghia decided to stay in Vietnam, allowing his wife and two children to immigrate to the United States under the sponsorship of his wife's family. We suggested and advised Nghia many times to go with her family. Later thinking back, we felt that Nghia was right.
Initially, when his wife and children left, Nghia went to live with his friend Nguyen Diep, in the land of the Da Lat Department of Education. A short time later, Nghia returned to rent a motel room near the old house, alley 19, Nha Chung street, next to Con Ga church, stayed there for 30 years with stacks of old and new books flooding the room.
Living alone, teaching children to learn English, being vegetarian and continuing to translate books. Brothers and sisters and grandchildren sympathized with the situation Nghia supported a little for a short time, before contacting his wife and children. Nghia received gifts and money for living expenses, books, and computers for work.
Then Nghia sent a letter to Hoai An after 10 years of separation. Nghia sincerely told Hoai An that: If there is a man who loves An and two children, is responsible for his family, she should agree. As for Nghia, he has been accustomed to single life for a long time, and is not bound to live in a family.
Living in Da Lat with wild sunflowers, but sometimes Nghia's soul suddenly missed the old hometown of Quang Tri, with friends and relatives for a while. In the spring of 2004, my daughter brought Nghia to visit us, enjoying a reunion, in the smoke of incense, remembering ancestors, grandparents, teachers. Then Nghia and I went to Hue to visit our father's grave at the foot of Ngu Binh mountain, met our college friends… This time we wanted Nghia to stay in our hometown, so that we can live together in old age and sickness. But about 2-3 weeks, Nghia felt sad, missed Da Lat, moreover it was too cold, making Nghia tired and had to say goodbye to Quang Tri.
I went to Da Lat to visit Nghia many times. One year, when I went to Truc Lam Zen Monastery to ask for scriptures, Nghia bought me many volumes and CDs of teachers' teachings. Meaning deep research and practice on Buddhism, so later translating the books of the gurus and nuns is very clear, the annotations are very useful for readers.
The capital of Eastern and Western philosophy also gives Nghia a passion when translating works of ideological value: The Art of Living, Daily Meditation, Kahlil Gibran, Pantheism…
Soon Nghia suffered a second stroke, and my son and I went to visit on December 27, preparing to welcome the New Year of the Ox. Nghia's illness was more severe, although his eyes were still bright, his mind understood, but his limbs were paralyzed, Nghia felt hopeless sad.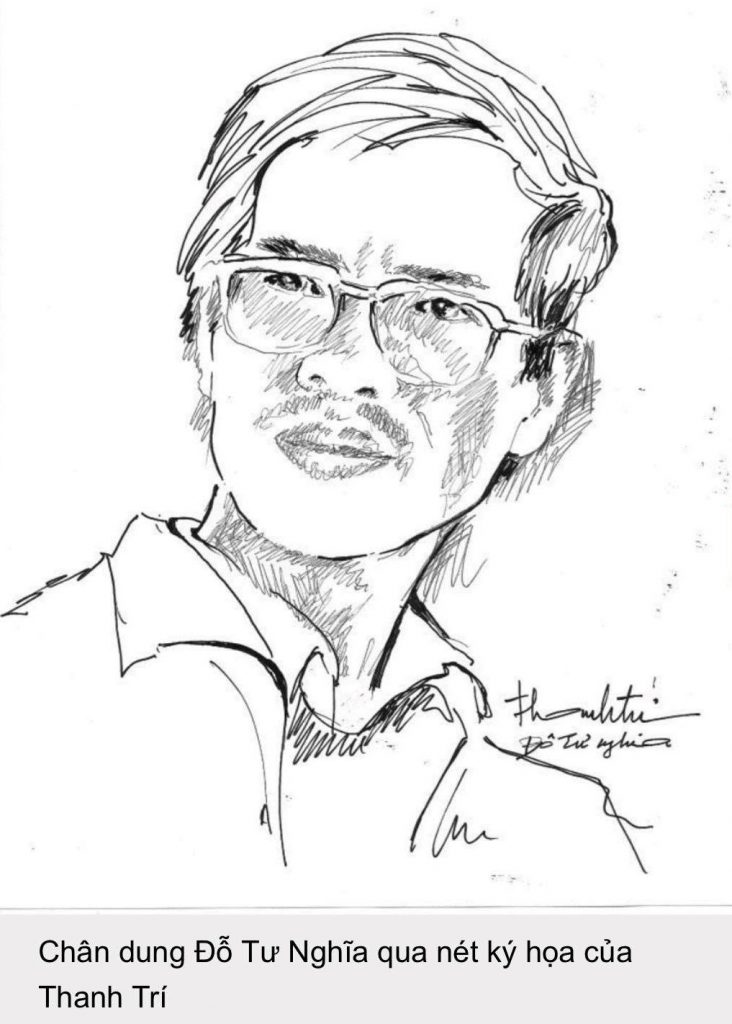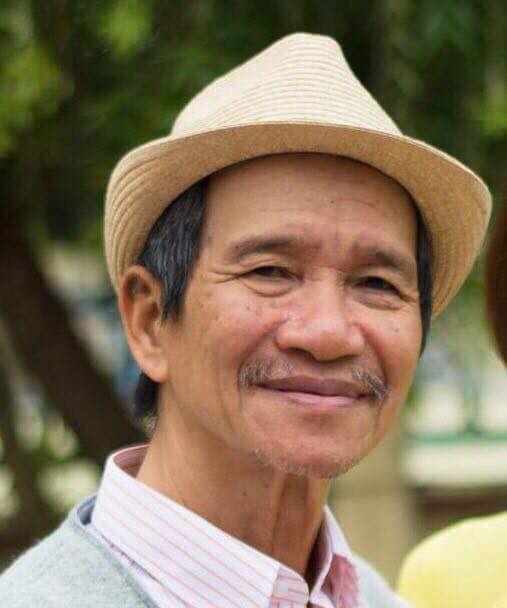 Poet Do Tu Nhon